LOVATO Electric presents its new staircase time relay
The new TMLSL timer is used in residential and tertiary sector applications to time the operation of lights in stairwells, corridors and entrances, etc…
A trimmer on the front of the product enables the user to configure the timer for the application, selecting among the following 3 functions:
steady on;
timed staircase lighting with warning function that flashes to warn the user that the lights are about to go out, plus cleaning function;
timed staircase lighting with cleaning function which keeps the light on long enough for the staircase cleaning.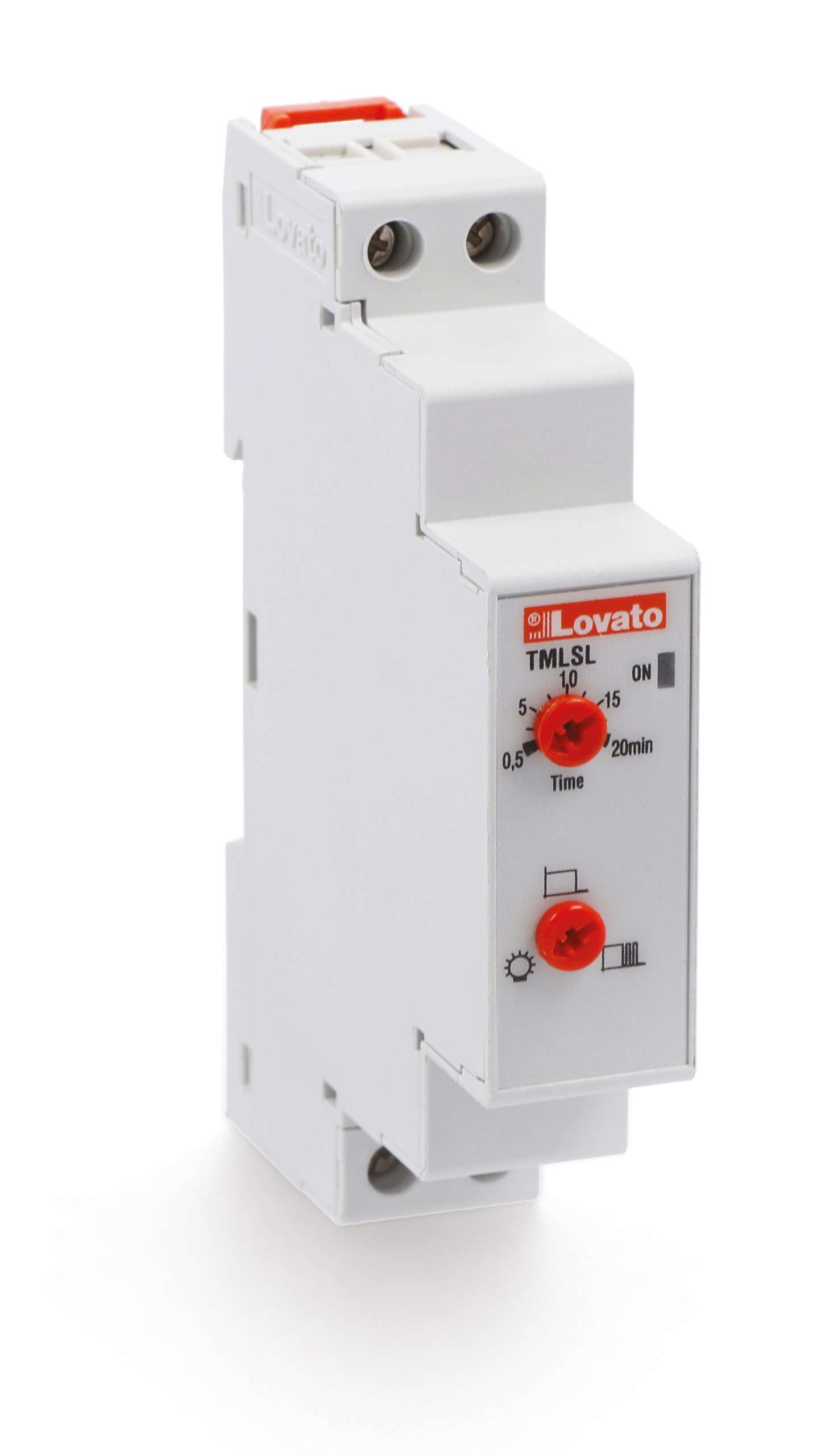 The time for which the lights stay on can be set on the front of the device, with delays programmable from 30 seconds to 20 minutes.
Load switching is implemented using zero crossing technology, which reduces the peak load generated when the light is turned on by switching the load at the very moment the voltage crosses zero.
This is very important when controlling LED lamps up to 600W, and has numerous further benefits, including protecting the lamp and thus extending its service life, protecting the timer relay contact from sticking and reducing power consumption.
The timer, provided in a DIN 43880 modular housing (1 module), mounts to 35mm DIN rails or directly with screws. The unit has a green power LED on the front and a QR code on the side, which links directly to the downloadable installation manual on the LOVATO Electric website.
The unit electronics operate the timer automatically, detecting 3 and 4 wire systems without the need for manual configuration. The external control input can be used to hook up as many as 150 illuminated buttons.
LOVATO Electric TMLSL timer is EAC approved and compliant with the following standards: IEC/EN/BS 61812-1, UL508 and CSA C22.2 n. 14.