High accuracy digital multimeter DMG620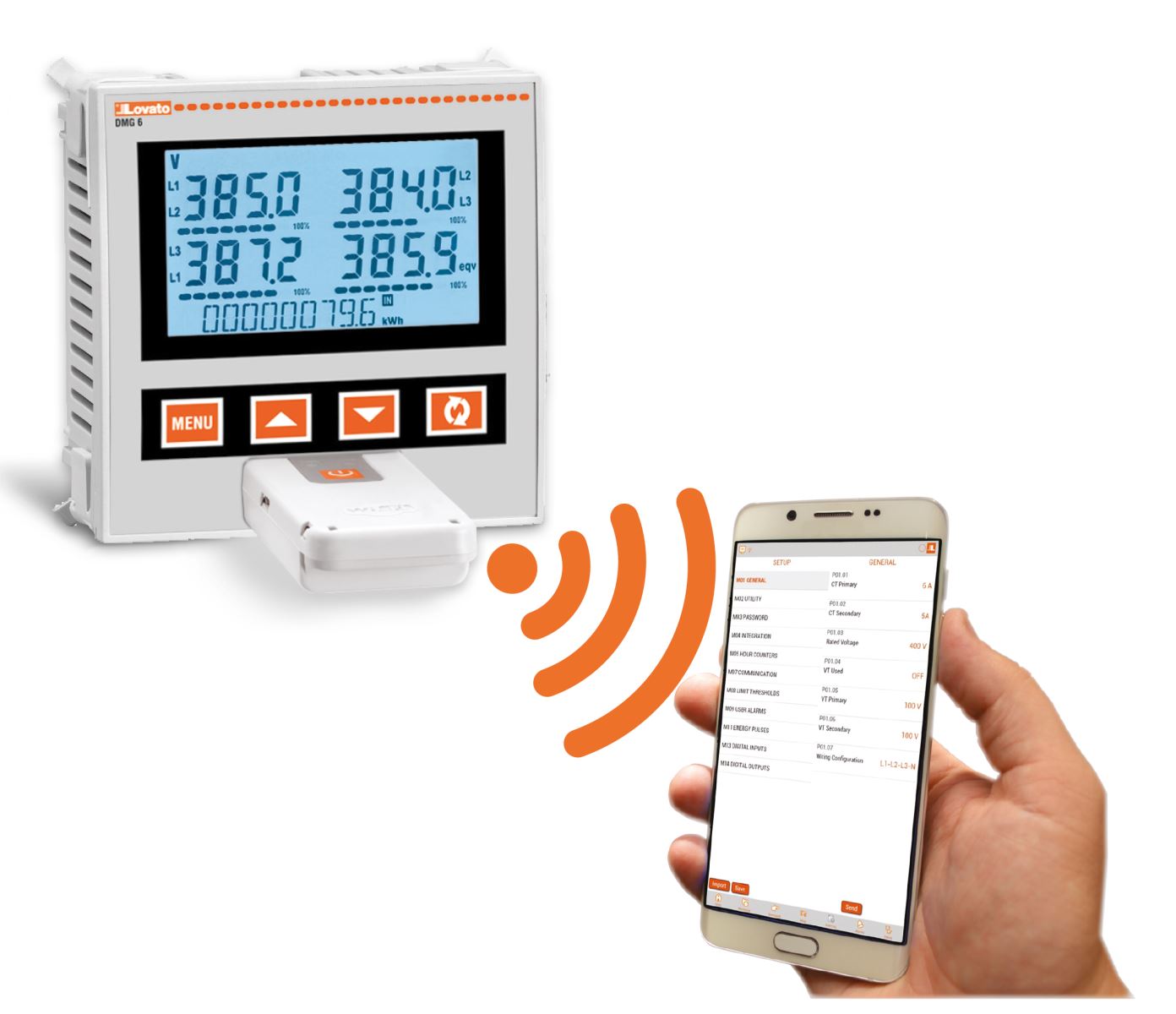 LOVATO Electric adds to the multimeters type DMG6… the DMG620, a high-accuracy multimeter of electrical measurements with built-in Ethernet port for easier integration of the measuring point into a industry network.
Through the Ethernet port it is possible to monitor all electrical quantities and program the parameters of the multimeter using the Modbus-RTU, ASCII or TCP protocols.
DMG620 is available with a flush-mount housing, (96x96mm/3.78"x3.78") and 1 slot to fit plug-in expansion modules, EXP… type  which add digital inputs and outputs or additional independent communication ports, type USB, RS232, RS485.
It is equipped with a front optical port for parameter programming and measurement monitoring via either Xpress software and CX01 communication device or LOVATO SAM1 App and CX02 Wi-Fi device.
The interface, available in 6 languages (Italian, English, French, Spanish, German, Portuguese), has been designed to facilitate the display of data.
The multimeter has been designed to offer high accuracy class 0.5s according to IEC/EN/BS 62053-22 for active energy.
The measured parameters are complete: from voltages and currents to active and reactive power and energy (imported and exported), including voltage and current total harmonic distortion with analysis of the single contribution up to the 15th order.
The condition of the electrical network is monitored by recording the power factor, the frequency and the maximum, minimum and average values of all electrical quantities, the relative peak levels (max demand) for active power and current are also recorded on which it is possible to set a control that allows to generate alarms or to operate an hour counter.
Certifications and compliance
Certifications obtained: EAC, RCM. Compliant with standards:IEC/EN/BS 61010-1, IEC/EN/BS 61010-2-030, IEC/EN/BS 61000-6-2, IEC/EN/BS 61000-6-3.