Switch disconnectors for photovoltaic applications GD series
LOVATO Electric has expanded the series of GD switch disconnectors with the introduction of new codes specifically designed for photovoltaic applications.
In only 54mm width they reach a rated operating voltage of 1500VDC.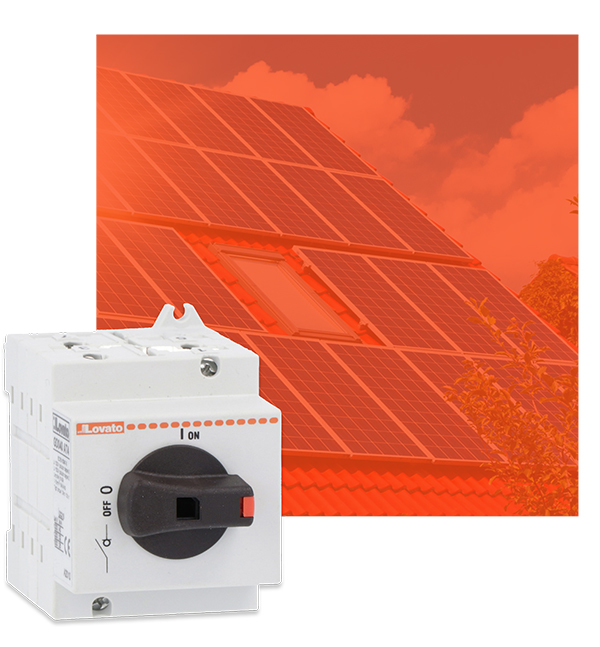 Here are the main features:
Up to 40A at 1000VDC, 32A at 1200VDC and 25A at 1500VDC
Modular construction
Jumpers for connecting the poles in series supplied as standard with disconnectors
Screw or 35mm DIN rail fixing
Padlockable in 0 position with no extra accessory.