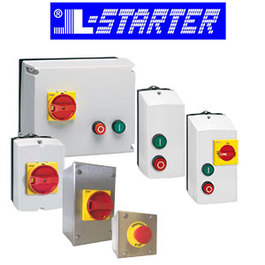 Here at Lovato UK we are proud to announce the release of our new range of L-Starter enclosed motor starters.
We are responding to the ever increasing enquiries we receive relating to this product type and are now introducing for the first time a complete range of standard direct-on-line starters with options for built in isolators and reversing configurations up to 15kW. Beyond this we have star-delta starters up to 75kW with built in isolator options. Our enclosures are impact and corrosive resistant polycarbonate, IP65 with metric cable entries.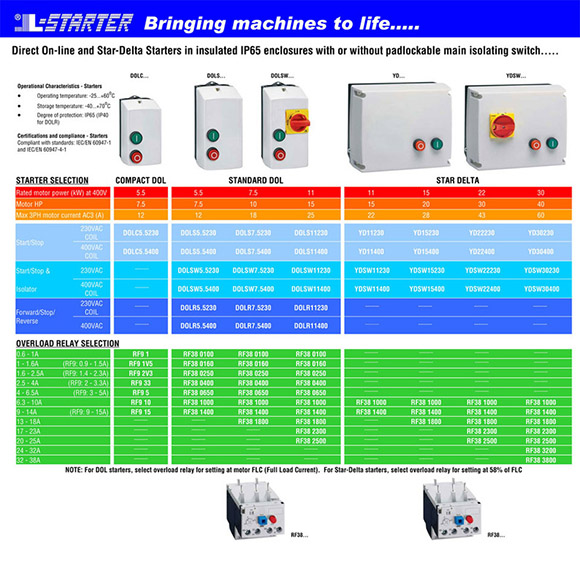 These match the popular switch disconnectors which are also included within the L-Starter literature. Our entry level low-cost compact DOL features mini-contactors and RF9 overloads so although compact still leaves generous wiring space. All of our standard models provide ample room for ease of installation and come with clear wiring instructions.
However, the key to success is availability so we have invested heavily in UK stock and our offer is available ex-stock for next day delivery.There is no minimum order and our standard carriage charges apply.
We think we have provided a solution for what is needed – good availability, good quality, good range, good price. We hope you do too.