Surge protection devices for photovoltaic applications
The surge protection device type SG2… with plug-in cartridge for photovoltaic applications is suitable for installation on the direct-current end of a photovoltaic installation and protects against induced overvoltage conditions.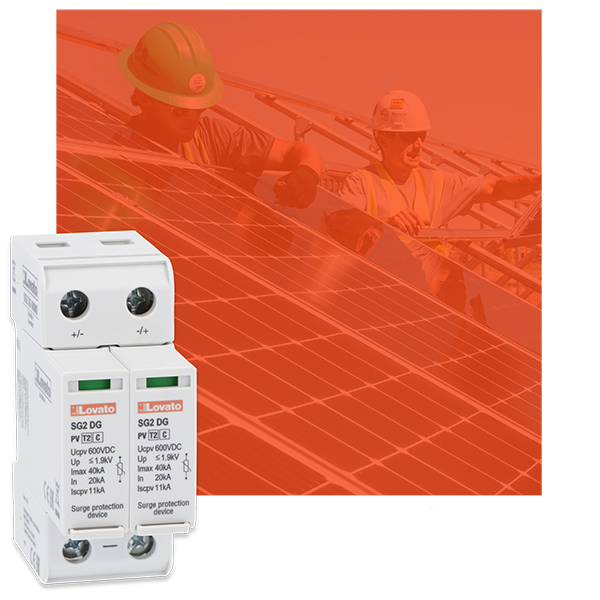 The protection cartridges are plug-in and can be easily replaced for quick servicing.
Operational characteristics
EN maximum continuous voltage Ucpv: 600 V DC, 1100 V DC, 1500 V DC;
Versions with or without relay output having changeover contact for remote status indication;
EN degree of protection: IP20.