New contactors for photovoltaic application BFD… types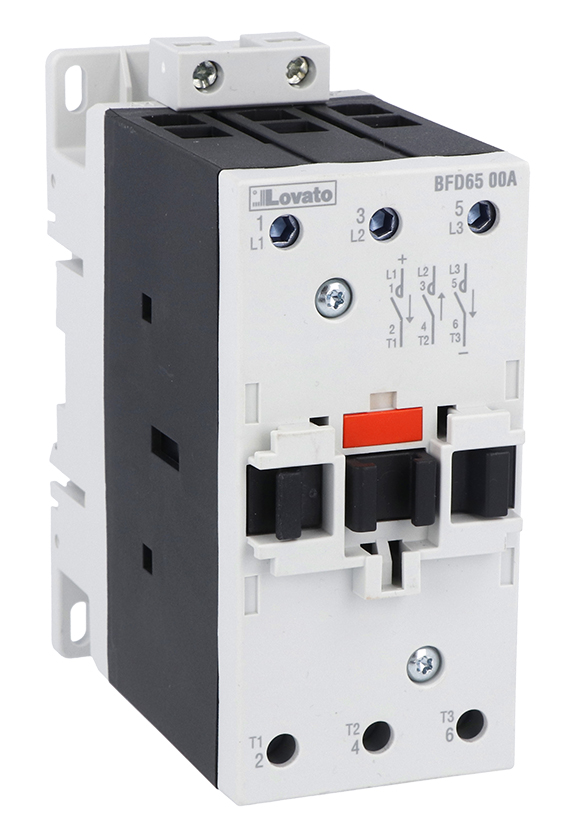 LOVATO Electric has extended the range of DC1 rated contactors for photovoltaic applications by adding new part numbers type BFD65… and BFD80…
The new three pole contactors are covering ratings of 35A and 60A at 1000V DC1 with the advantages of saving space and costs.
The contactors are specifically made with magnetic elements in the arc extinction chambers to obtain high DC load operational capabilities.
They are used to disconnect and isolate the load between the photovoltaic panel and the 2 AC/DC variable speed drives.