The LOVATO NFC App is now available for iOS by Apple
Near Field Communication (NFC), is a technology that provides short-range two-way wireless connectivity. Using the LOVATO Electric NFC App it is possible to access the product parameters setup in a simple way.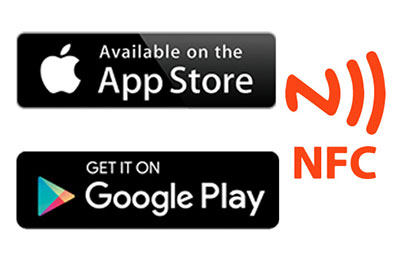 You just need to start the App on a smart device and bring it close (with NFC connection enabled) to a compatible LOVATO Electric product (TMM1NFC, PMV95N … NFC, ADXL …, DCTL …, ATL800, ATL900, ATL500, RGK4 … SA, FFL …).
The product is recognized by pressing the button that starts the scan. With the App it is possible to remotely modify and set the device in every single function: general setup, password, alarms, utilities etc. You can then save the configuration to clone other devices. The parameters are transferred simply by placing the smartphone or tablet equipped with NFC technology on the front of the device.
Finally, the App also allows the acquisition of parameters from one device and its copy-clone on others, for ultra-fast serial installations.
IOS 13.1 or higher is required.
The application can be freely downloaded from the App Store for Apple devices and the Google Play Store for Android devices.