New power analyzers DMG Series and easy branch measuring system
LOVATO Electric presents a new generation of power analyzers with widescreen LCD colour display.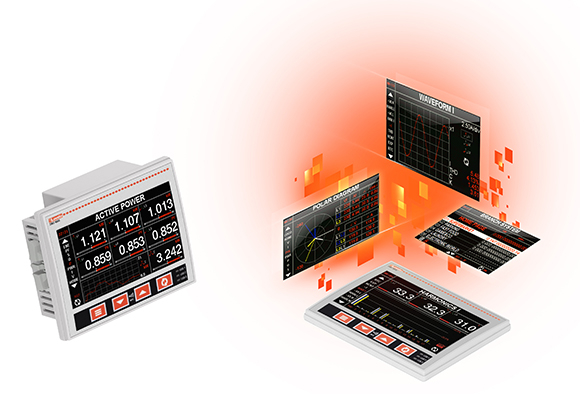 The large widescreen LCD colour display (4.3″) ensures clear, legible reading of mains analysis parameters, all while maintaining the classic drilling template (92x92mm) to ensure perfect compatibility with standard front panel solutions. The measurements are displayed as waveform graphics, polar diagrams and harmonic spectra up to the 63rd order, thus offering everything needed to analyse the condition of the system.
One of the standout features of the DMG… series is intelligent programming. The NFC technology makes it possible to configure and set parameters, even when the device is not powered: just download the LOVATO NFC App to your smart device from the Google Play Store (Android) or the App Store (iOS). All parameters can be configured and set with our user-friendly programming software.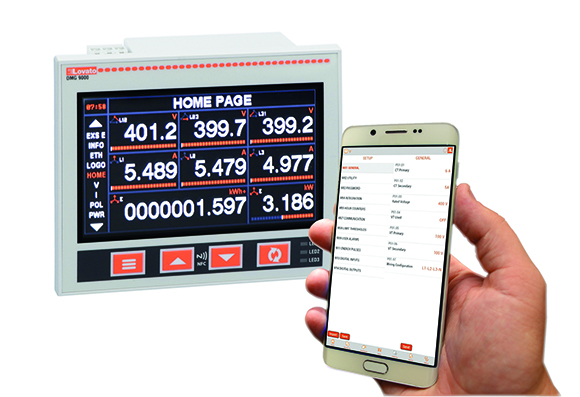 With their wide range of communications options, DMG… power analyzers can be integrated into energy supervision systems to provide exhaustive analysis of all vectors. Available with integrated RS485 and Ethernet ports, these new instruments can be expanded with up to 3 EXP… modules to add supplementary inputs, outputs and communications ports.
The option to combine digital and analog inputs enables field parameters like gas and water consumption, fluid tank levels, temperature, pressure and many others to be integrated into the system, thus providing full spectrum energy management. All measurements are extremely accurate and certified for compliance with the international standards for measurement instrumentation, including: IEC/EN/BS 62053-22 (class 0.5s), IEC/EN/BS 62053-24 (class 1) and IEC/EN/BS 61557-12 (class 0.5).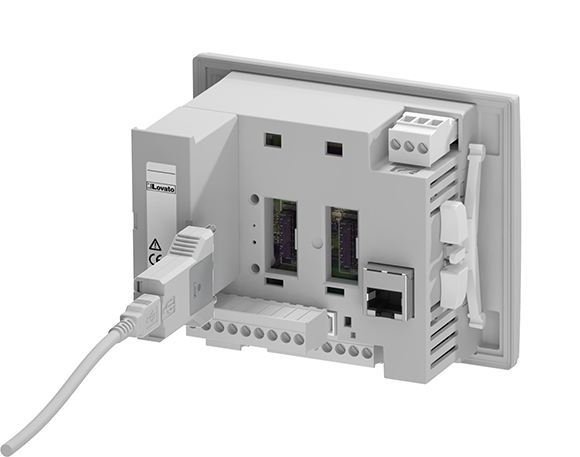 DMG… power analyzers, with their integrated PLC logic, also offer simple timed automation as well as the logical combination of setpoints and digital inputs to control signal outputs, among others. Finally, the DMG8000 and DMG9000 models can also act as web servers, for:
setting all parameters not just from the enclosure's front panel, but also from any browser;
saving measured data to their internal memory;
representing measured values in graphic and tabulated form.
This innovative product also features: programmable front panel LEDs, 10 interface languages, IP65 protection rating and an optical port on the back panel for updating its firmware and connecting to the programming software.
Thanks to its compatibility with LOVATO Electric's EXCGLA01 gateway data logger, a key component for a fully modern energy monitoring system, the data acquired by the field devices or ambient sensors for any type of energy vector (water, air, gas, electricity or steam) running a compatible protocol, are not only made available by the integrated web server, but can also be transmitted to LOVATO Electric's Synergy supervision software or forwarded to remote servers in formats appropriate for further processing.