LOVATO Academy new website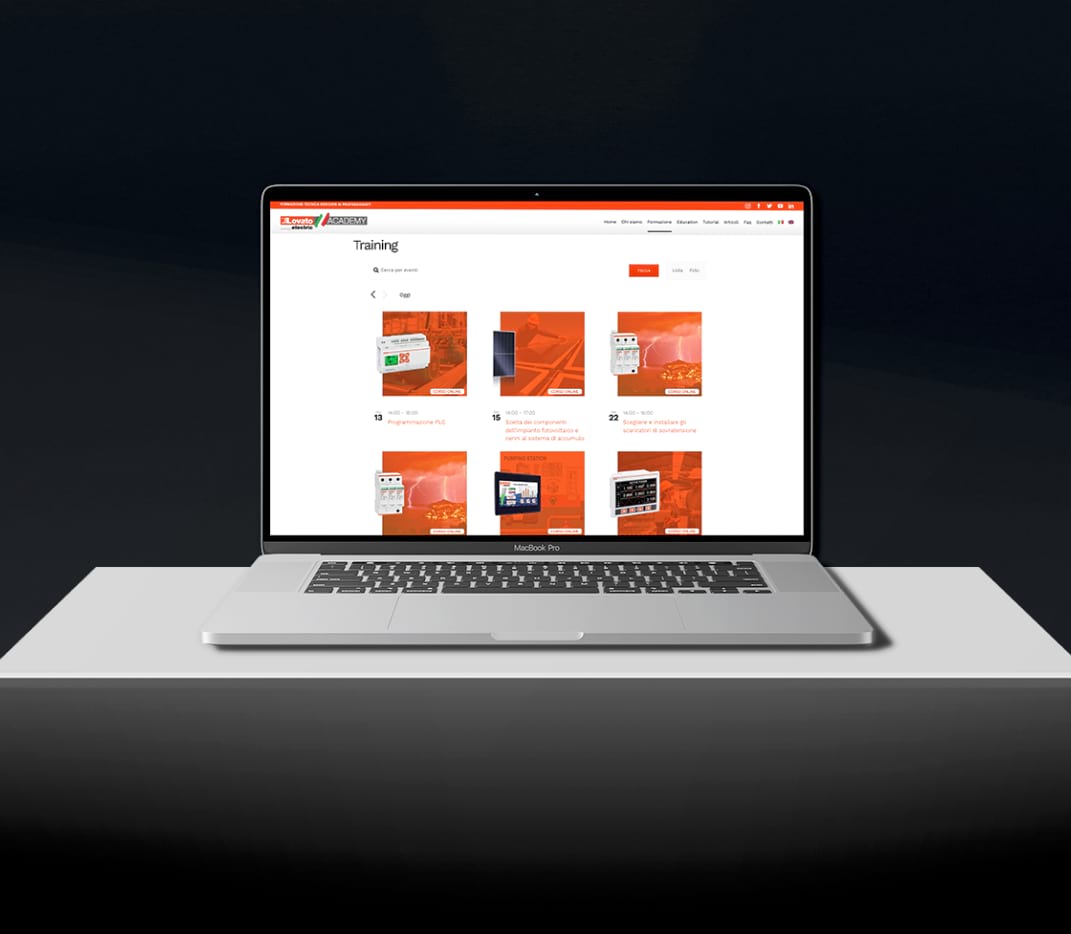 The LOVATO Electric website dedicated to professional training and education get new. A new design, a modern look and a simple and user-friendly presentation of courses offer.  
The main changes are precisely in the way of consulting the courses. The grid or list view allows a more immediate search, the homepage presents the last 3 courses included in the catalog and the search for events by keyword helps users find the solution that best suits their needs quickly and effectively. Finally, the course card offers numerous information on the event and the possibility of subscription.
The website is multi-language and responsive, it can be viewed and loaded by all digital devices either desktop or mobile (smartphone or tablet) and it presents not only new technological features but more important it offers new contents and subjects.
A wide area is dedicated to the social media which allows the digital oriented users to share its contents with other users on Facebook, Linkedin or Twitter.  
The site also includes new sections such as the one dedicated to the world of schools, the one dedicated to tutorials and the one that collects the answers to the most frequently asked questions in our technical courses.